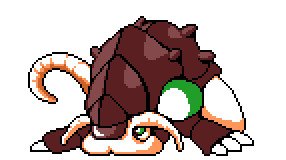 As you can see from the infobox that's now on all of our sites (Telefang.net, Wikifang, manga reader and here), we currently can't keep up with the approaching server costs.
We currently host Wikifang and the Telefang manga scanlation on the Telefang.net server. With the new Telefang.net, we wanted to bring the Keitai Denjuu Telefang series to other people and to give the community a place to discuss and even share information. With your donation, we can pay for
two years of server costs
which would allow us to continue bring info to interested people and encourage volunteers to translate the Telefang manga and games.
We also give a special donor badge to people that donate at least $10 as a token of our appreciation. This badge will appear in the forum under your name after the campaign ends.
Donate now and save Telefang.net!